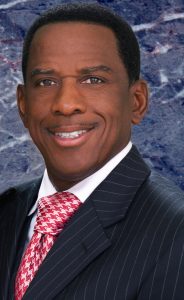 Pastor Joseph L. Banks was called into the ministry in 1995. He was ordained and licensed the following year. After working with youth groups, prison ministries, cell groups, and inner-city street ministries, Pastor Banks was led to quit his job of over 13 years at United Parcel Service (UPS), to pursue his heavenly vision and began to carry out the call which God had placed on his life.
A Southern University (Baton Rouge) graduate in Secondary Education, and a Bachelor degree in Christian Theology, as well as a Master degree in Theology and presently pursuing a Doctoral degree all from Life Christian University in Tampa, Fl., Pastor Banks has equipped himself for the work God has called him to.
In 2001, Pastor Banks made a leap of faith by moving to Lake Charles, La., Living Word Christian Center, which is one of the fastest growing churches in Southwest Louisiana. The ministry is also a strong supporter of foreign missions as well as inner-city missions. In 2002, he began a fully-accredited extension bible college Life Christian University. Because of the strong apostolic anointing on Pastor Joseph Banks life, In 2004 Living Word Christian Center U.S.A. (South Africa) was planted and has grown to as much as and up to a reported 1000 souls strong on a given Sunday Morning . Pastor Banks is also looking forward to overseeing several South African ministers that God has divinely appointed under his leadership. To God be the Glory!!!!. Also during the year 2004 Pastors Joseph and Cathy Banks began the Word Ministerial Alliance (WMA) to provide mentorship and covering for truly anointed men and women of God that have discovered their five fold ministry call with evidence of the power and the gifts of God supporting their call.
Pastor Banks travels throughout America and internationally to preach the gospel. He is a visionary that wants to bring about a positive change in and out of the local church. He walks by faith and his motto is: "Praise produces faith, and faith produces miracles, and miracles glorify God."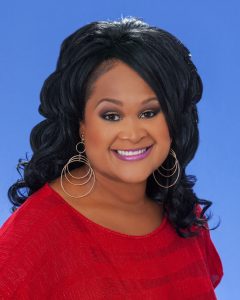 Cathy Banks
A gifted pastor and speaker, Cathy is the Co-Pastor of Living Word Christian Center along with her husband Joseph Banks. She and her husband are the host and producers of "Living By The Word" television broadcast. Cathy is a regular host of TBN Beaumont, Texas affiliated. As a conference speaker she travels the nation and abroad inspiring women to be all God has created them to be.
Women all over the world have experienced the empowerment of the Word of God through Zoe lifeministries live streaming media. Zoe life Ministries is design to inspire women to embrace the life that God has design for the believer before the beginning of time. Cathy is a sought after women's conference speaker and worship leader. She is also the CEO of a real estate leasing company and philanthropist. Earning a Masters Degree in Theology she serves as a college professor and administrator of Life Christian University extension campus located in Lake Charles, Louisiana.
Cathy is a anointed worship leader with over twenty years of worship experience to her credit. Many church concerts and conference worldwide have encountered an overwhelming move of God through Cathy's sensitivity to The Spirit of God and yielding to his will. She has appeared with numerous artist including-Grammy award winners Yolanda Adams, Kirk Franklin and a host of others. Cathy has released her new CD "Relationship" produced by Grammy award nominee producer Ben Tankard.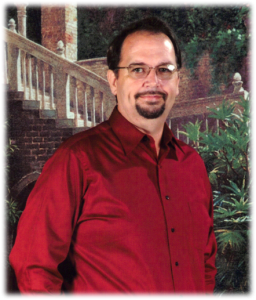 Media & Children's Pastor Jerry Chilson has been editing our television program since 2002, and he joined our staff fulltime in January of 2012. He has been involved in media ministry since 1983, and has a Bachelor of Arts degree in Media and Ministry. He also has an Associates degree in electronics. Jerry and his wife Patricia have been involved in the ministry since 1982 serving as Media Pastors, Youth Pastors, Children's Pastors and more. Jerry is also Licensed Assembly of God Minister and was on staff at his last church for over 28 years. For more information on the Media Department, Children's Church or the website you can email him at lwcclc@suddenlinkmail.com.